You are in the right place
Kultahippu means a `nugget of gold´ so it's like small treasure in the far of north.
Kultahippu means gold chip,
so it's like a small treasure
in the far north.
We also want you to experience what we call "The Golden Touch," meaning the unique comfort and immediacy that comes true in all of our services.
The traditional and warm-hearted Kultahippu, its newly completed, state-of-the-art extension and the luxurious The Bank, restored from an old bank building, together offer an accommodation complex where everyone can find something to suit their needs.
Our location is the best – close to the airport, with good transport connections,
in the middle of the village of Ivalo, close to all services.
We fully understand that you have expectations for your hotel and your comfort. As a guest of the Kultahippu, you will find that most of your wishes have already been taken into account, even if you have not mentioned them specifically. Our many years of experience help us in this.
If you come up with anything else you may need during your stay, please let us know. All our activities and service are based on listening to our guests and striving to give everyone an exceptionally pleasant experience.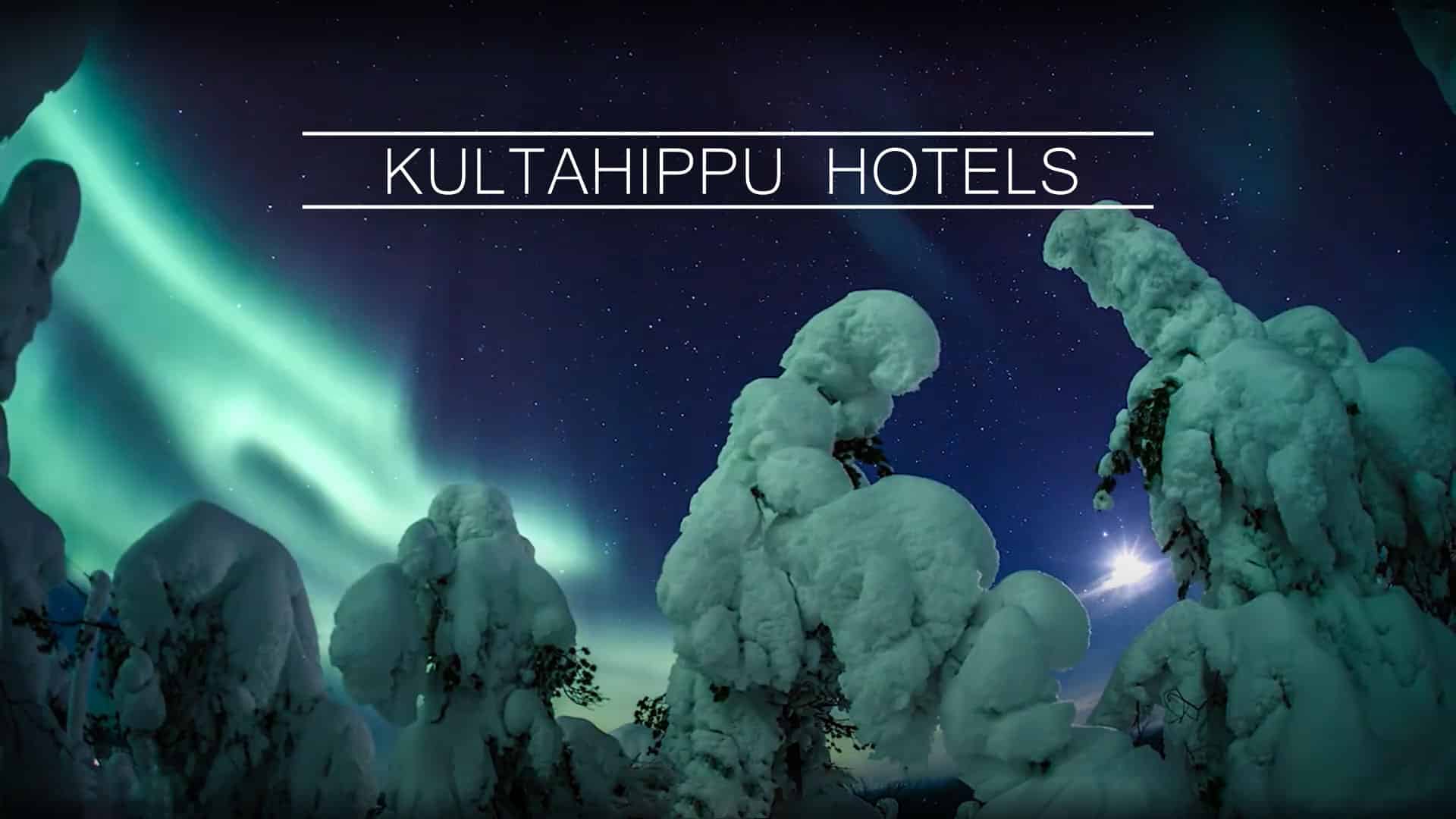 The right atmosphere guarantees serene dreams.
Delicious meals and excellent service
Hotel Kultahippu's atmospheric restaurant is famous for its good food. Take a break to enjoy dinner and good service.
Daily flights, bus and train routes to Ivalo guarantee a pleasant journey almost to your destination.
Ask us for more information about the route and arrival instructions, as well as airport transfers, we will be happy to help you to make a travel plan that suits you!
Flight tickets to Ivalo Finnair or Norwegian.
Bus timetables to Ivalo Matkahuolto.
Trains to Rovaniemi at VR.
Hotel Kultahippu
Petsamontie 1
99800 Ivalo, Finland
Sales & reception
+358 16 320 8800
info@hotellikultahippu.fi
Customer-oriented values of a family business
Over the years, the hotel has been expanded and renovated, and today it contains three buildings, a total of 67 hotel rooms and five apartments. The evolving of the hotel has been carefully planned, and the future is open for new plans.
Kultahippu - full of activities and events.