Awesome meeting room with modern equipment
The meeting room Revontuli is located on the second floor of Riverbank building. The building
has an elevator. The meeting room has a balcony with glass windows, along with beautiful
views over the river Ivalojoki. The size of a meeting room is 52m², and a balcony is 30m².
The room is suitable for a max of 32 people (classroom organized chairs, no tables).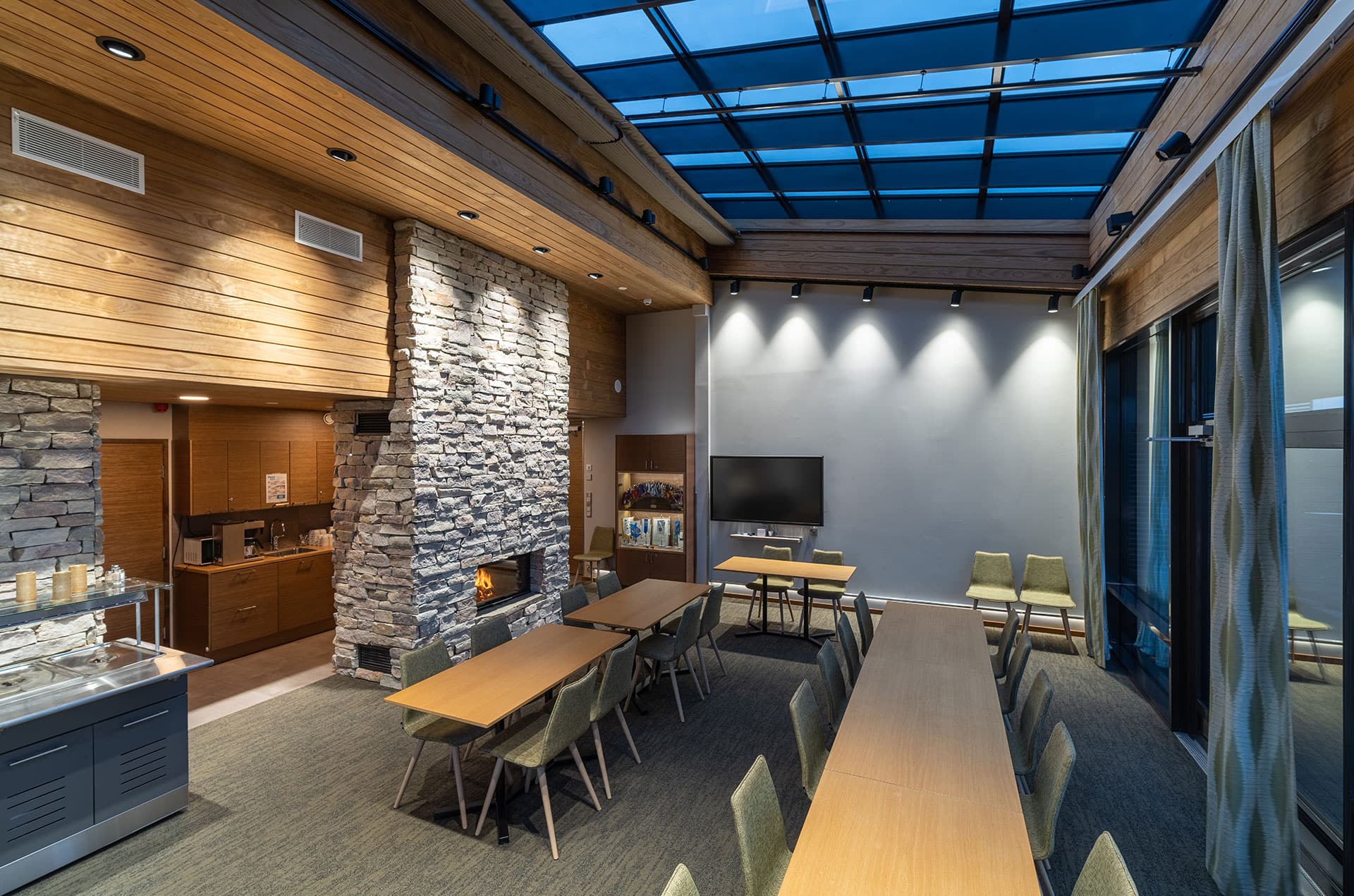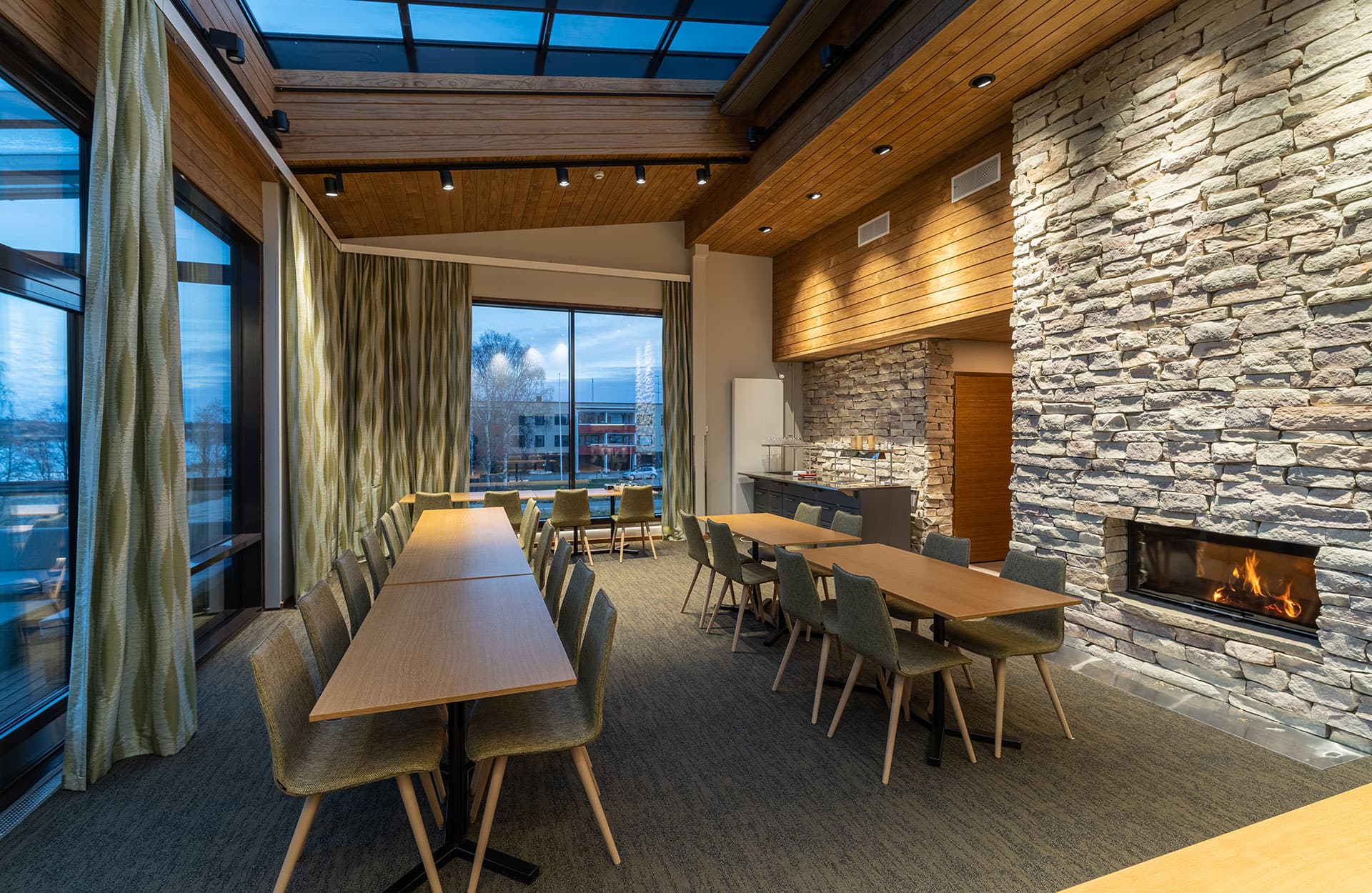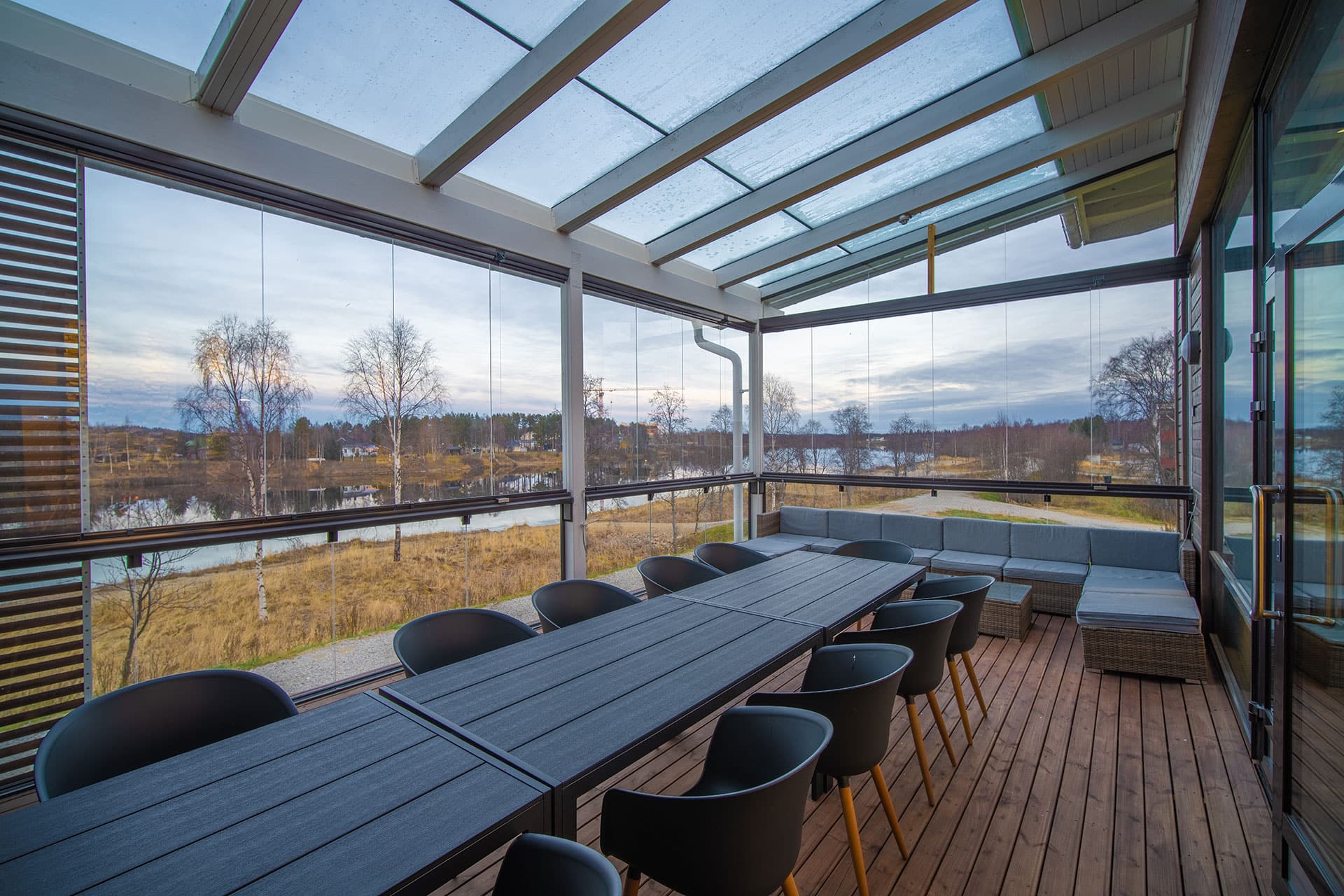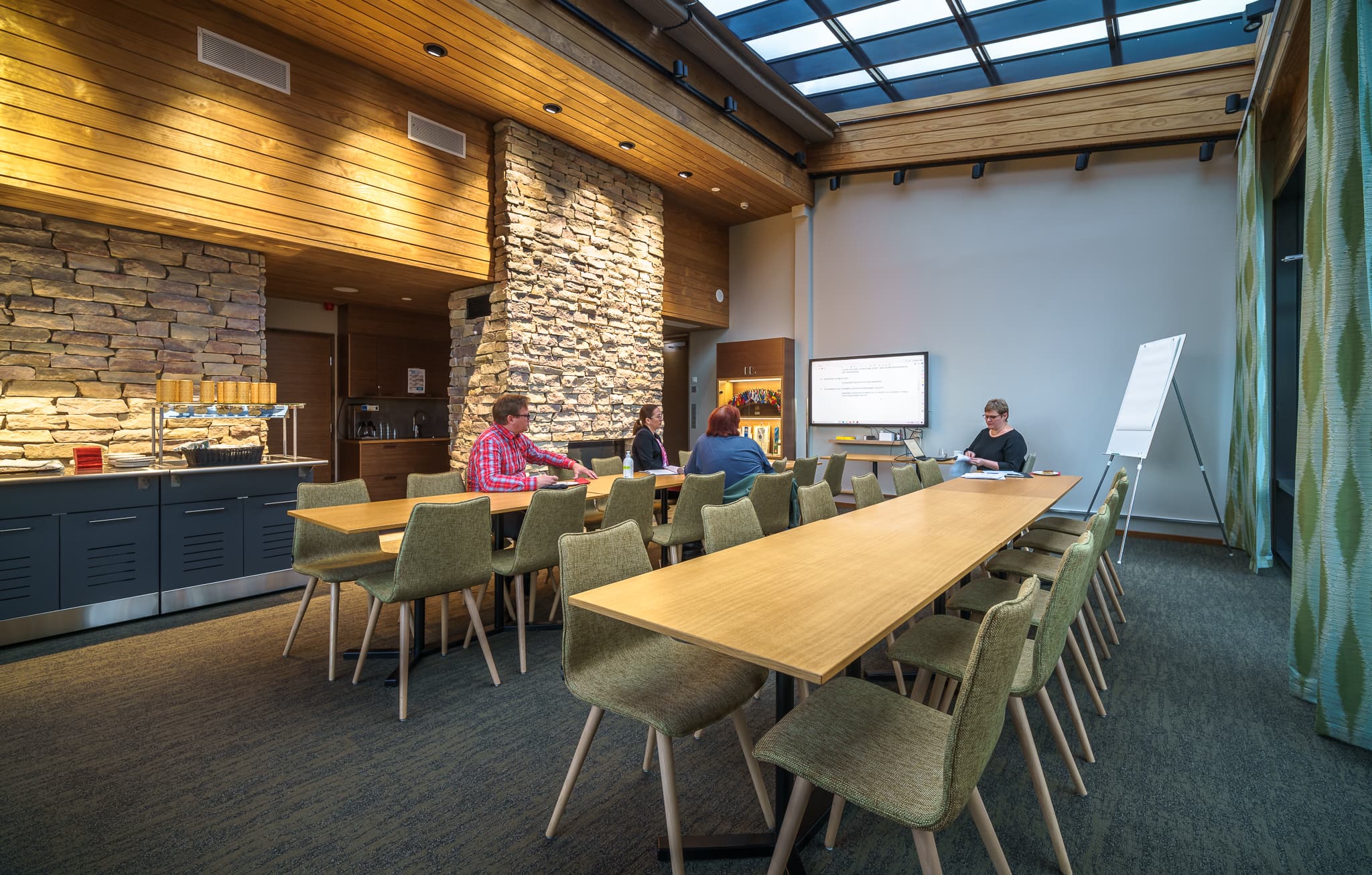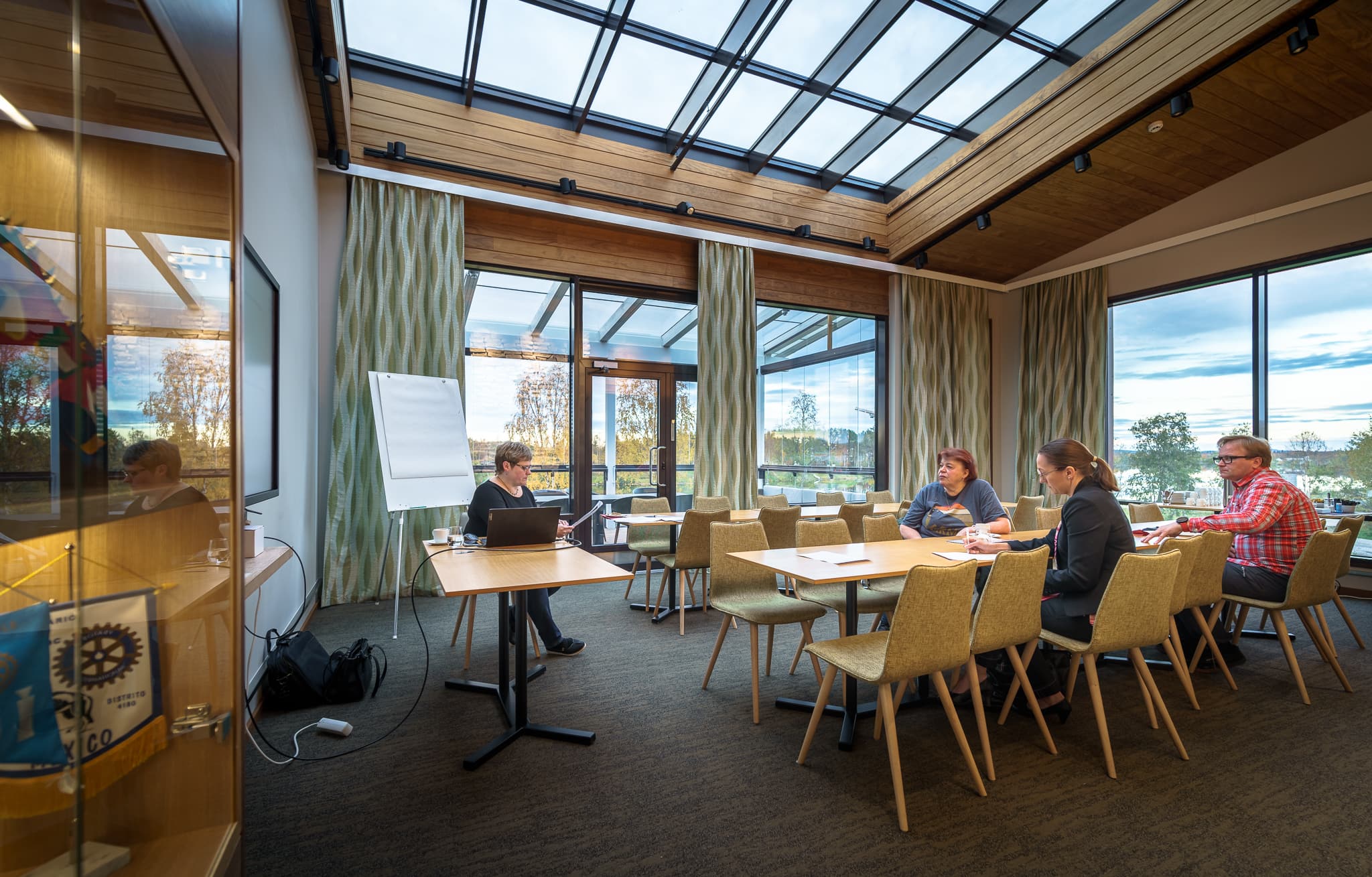 Equipment of the meeting room:
65" screen (attachable with laptops, phones, and tablets – also wireless).
Flip chart
This room with a fireplace is also suitable for different kinds of private events. Besides typical meeting style catering, we can also provide other food and drinks in the meeting room.